Simple, Affordable SEO Tool
Start Scraping Email Addresses and Social Media Profiles Today.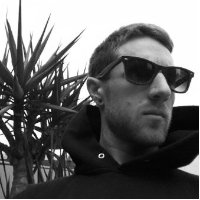 This software is absolutely awesome. I used to spend hours digging through Google trying to find email addresses to use with my SEO outreach. Now, I'm able to find hundreds in a matter of minutes!
Zac Heisey, Director of Digital Marketing at TRIBE INTERACTIVE
This SEO tool is great for helping me identify guest post opportunities which is great for increasing my brand awareness and backlinks. The tool helped me gather key targets that increased sales 25%. I highly recommend Octatools.
Derek Roach, CEO of Flowfeet.com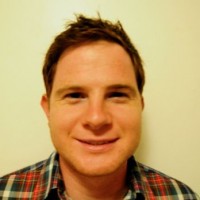 One SEO Tool. 3 Main Functions.
---

Bulk WhoIs Look Ups
Whois Look ups provide direct access to the email address of my most domain owners. There are roughly 750 million domains in the world so the possibilities are endless.

Email Address Scraping
Don't spend hours going through a list of URLs to grab the email addresses you need. Our URL scraping feature will do it seamlessly in minutes.

Social Media Scraping
Social media scraping is difficult since major networks block your bots. Our tool will scrape social media profiles from the URLs of influencers.
Features of our SEO Tool
Just some of the amazing features you get with our premium SEO tool.
---
Import or Paste URL Lists

Import or paste your URL lists into our SEO tool for instant email or social media scraping.

Scrape 1000s of URLs*

Scrape a thousand URLs at one time and pull back email addresses and social profiles that exist.

Supports Multiple File Formats

Upload URL lists as CSV, Excel, or TXT files directly into our tool.
Results Emailed or Immediate

Depending on the size of the list, your results are either immediately downloaded or emailed to you.

Export Results as CSV

Once your results are gathered they are downloaded or email as a CSV file.

Support Ticketing System

Our experts will help you solve any issues with our software.
Plus Our SEO Tool Can Help You With…
There are many digital marketing and business development related activities that can be accomplished using social media profiles and email addresses.
LEAD GENERATION
Quickly gather thousands leads in minutes to start your campaign.
ONE-TO-ONE OUTREACH
Instantly launch one-to-one outreach campaigns for your link building strategy.
EMAIL BLASTS
Develop huge email lists to send blasts with your convincing message.
PROSPECT DISCOVERY
Find the prospects that will want your product today.
LIST BUILDING
Start building email lists by scraping URLs that have hundreds of email addresses.
LINK BUILDING
Find the right link partners to build backlinks for your website.
ONLINE SALES
Increase sales of your product or service by finding thousands of prospects.
WEBSITE TRAFFIC
Website traffic will increase overnight with qualified prospecting.
SEARCH RANKINGS
Increase your Google rankings by building relationships found.