The Best Free SEO Tools
---
We've been hard at work developing free online SEO tools to help make your life easier. And, it's only the beginning! Below you will find free SEO tools to help you stay ahead of the competition. Our tools will help you with link building, analyzing your current website performance, social media marketing, and much more. We are always working on new tools so check back regularly. Just click one of the icons below to get started for our seo tools:
Our Affordable Pricing Options
---
FREE
$0.00
For Life


What's Included:

social media scraper
email address scraper
embed code generator
bulk who is look up
Dedicated Support
Personal Member Account
Exclusive Offers + Resources



All Results Limited to 15 URLs Only
Use Free
MONTHLY
Most Popular!
$16.99
Per Month
$8.49
Per Month
NEW LAUNCH DISCOUNT: 50% OFF MONTHLY SUBSCRIPTION FOR LIFE

What's Included:

social media scraper
email address scraper
embed code generator
bulk who is look up
Support Ticketing System
Personal Member Account
Exclusive Offers + Resources

SUPPORTS UP TO A MAX OF 1,000 URLs AT A TIME
Cancel Anytime. No Long Term Commitment

Sign Up
ANNUALLY
$49.99
Per Year
$24.99
Per Year
NEW LAUNCH DISCOUNT: 50% OFF ANNUAL SUBSCRIPTION FOR LIFE

What's Included:

social media scraper
email address scraper
embed code generator
bulk who is look up
Support Ticketing System
Personal Member Account
Exclusive Offers + Resources

SUPPORTS UP TO A MAX OF 1,000 URLs AT A TIME
Cancel Anytime. No Long Term Commitment

Sign Up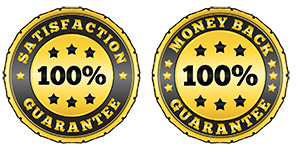 Payments we accept

This software is absolutely awesome. I used to spend hours digging through Google trying to find email addresses to use with my SEO outreach. Now, I'm able to find hundreds in a matter of minutes!
Zac Heisey, Director of Digital Marketing at TRIBE INTERACTIVE